Hello Families, We are so excited to welcome everyone back to Holy Cross for our Holy Saints ACC's collaborative family faith formation! All 1st – 10th...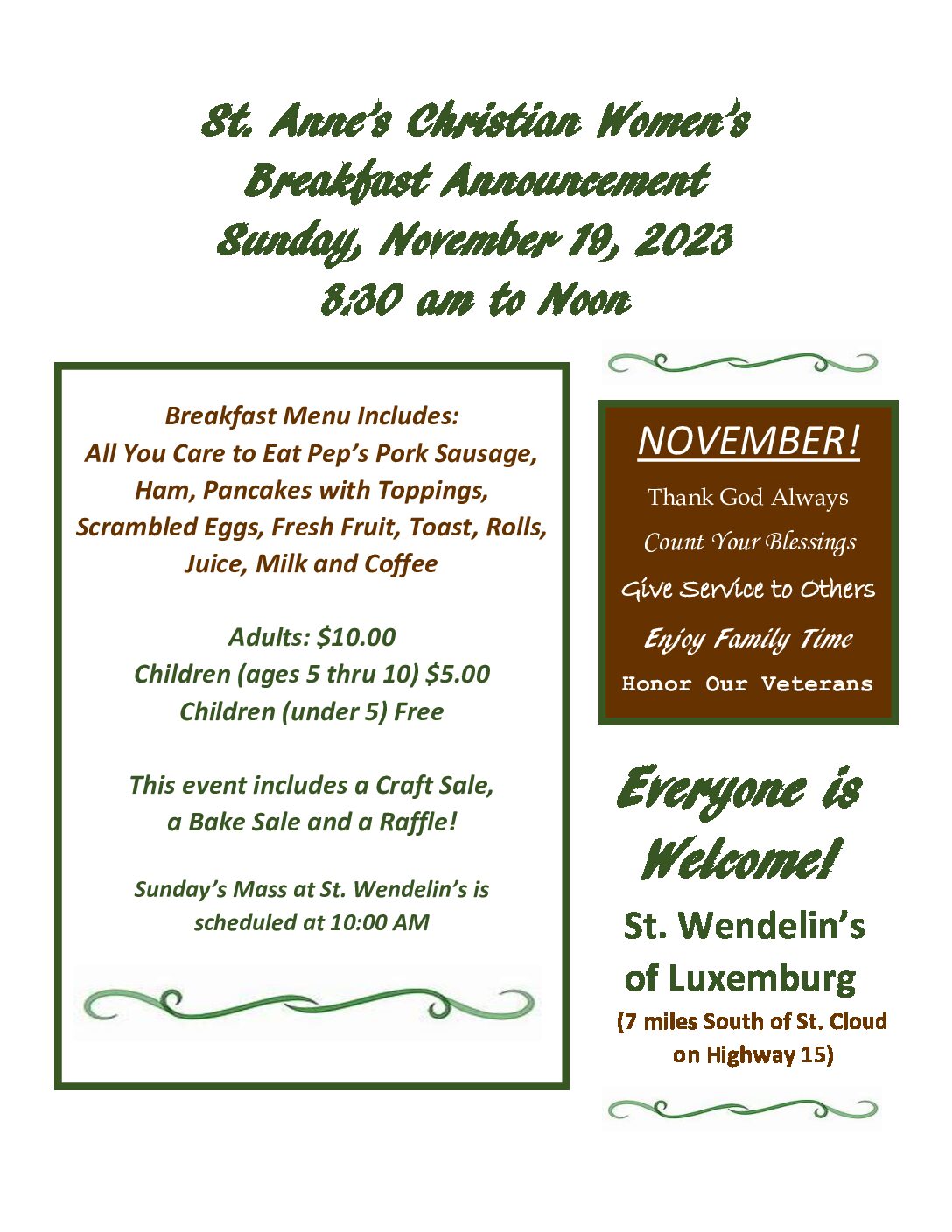 St. Anne's Christian Women's Breakfast Announcement Sunday, November 19, 2023 8:30 am to Noon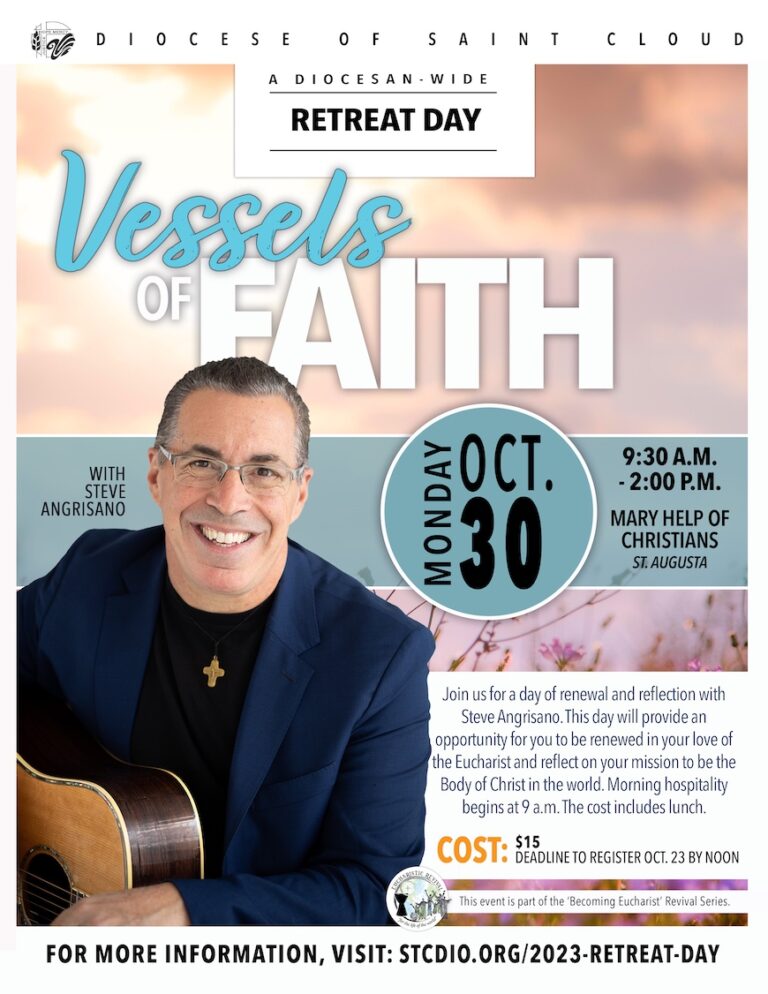 The St. Cloud Diocese is hosting 3 days of retreats!
Join other teens for a collaborative one time youth event this August 23, 2023! Adult helpers needed to!  Meet other Young Catholics in our Area!...
Our  program has a lot to offer…..intentional activities for primary ages, large and small groups for secondary grades, parent speakers, praise and worship, family resources,...