Formed.org - "Catholic Netflix"
It gives us great joy to share with you that our ACC now has a subscription to FORMED, a premier online platform filled with over 4,000 Catholic studies, movies, audio dramas, talks, e-books, and even cartoons for our children. FORMED has content from over 60 apostolates, including Augustine Institute, Ignatius Press, and the Knights of Columbus, with material that is professionally produced, engaging, and solid in its catechism. Best of all, this material is free to you.
To gain access to all of FORMED's content, follow these simple steps:
Enter our ACC zip code: 56301 or Holy Saints Area Catholic Community
• Enter your name and your email address
That's it! You're in. Now you can get the free FORMED app for your phone by searching FORMED Catholic in your app store. us
Hello Families, We are so excited to welcome everyone back to Holy Cross for our Holy Saints ACC's collaborative family faith formation! All 1st – 10th...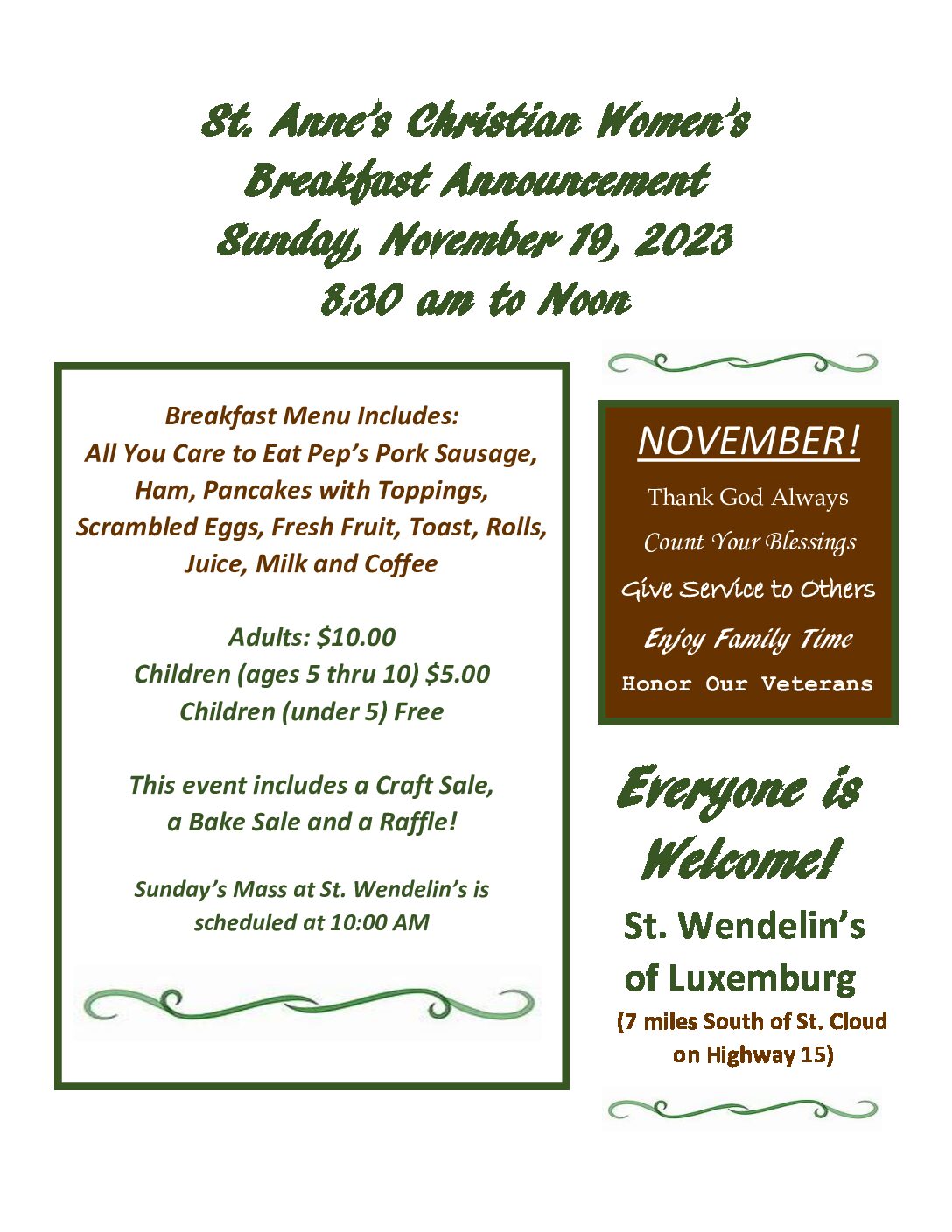 St. Anne's Christian Women's Breakfast Announcement Sunday, November 19, 2023 8:30 am to Noon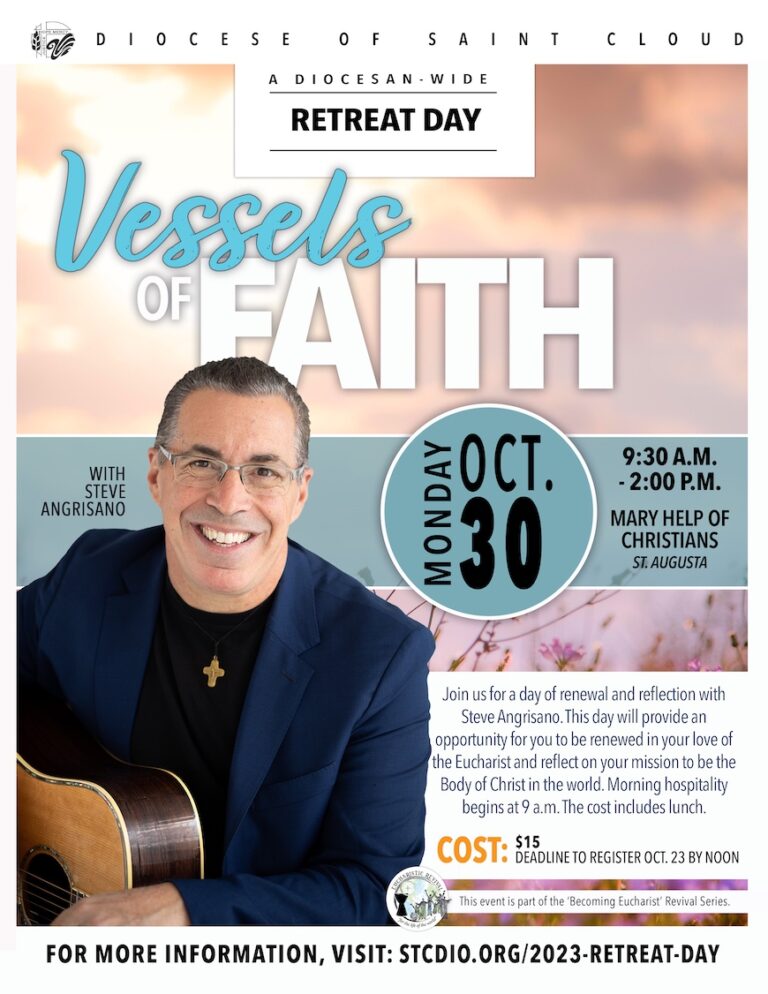 The St. Cloud Diocese is hosting 3 days of retreats!
Join other teens for a collaborative one time youth event this August 23, 2023! Adult helpers needed to!  Meet other Young Catholics in our Area!...
Our  program has a lot to offer…..intentional activities for primary ages, large and small groups for secondary grades, parent speakers, praise and worship, family resources,...
<!=========Events list Template 1.6.3=========>
There is no Event